13-One
Categories
Shopping & Specialty Retail
Larchmont Chamber Member
About
The Story of How We Made the Best Packable Raincoat
Most people take breathing for granted but not Hema Nambiar.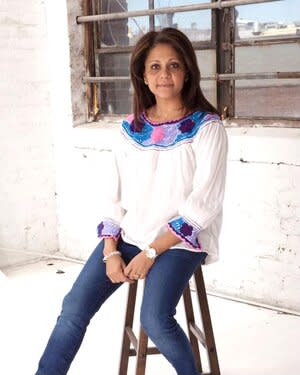 After two massive surgeries to revive a collapsed lung and implement a new synthetic, Hema had to relearn, how to breathe again. Literally.
To celebrate her recovery Hema ran her first marathon, 13.1 miles long in Central Park. After crossing the finish line, she was handed a thin silver heat sheet to keep warm.
The adrenaline of the race, the warmth of the blanket, and the support of the runner made Hem think: Life is a marathon and you don't have to be running a race to feel it a
Hrms took her love of running & passion for technology and created 13-One: a sportswear line that embraces the NASA space technology found also in heat sheets and the spirit of active outdoor lovers everywhere.
Our MIssion
"Regardless of the weather, enjoy your adventure!"
Additional Info
Space Certified Jackets, NASA Proven
Images