The Flower Bar
Categories
Home & Garden Shopping & Specialty Retail Event Planning Florists Gifts & Specialty Items Services
Larchmont Chamber Member
About
About Us
What started as a humble floral shop over 40 years ago has blossomed into one of Westchester County's premiere homes for distinctive floral art. Under the skilled hand and eye of Nancy White, The Flower Bar prides itself in delighting clients in Westchester and surrounding Rockland, Putnam and Fairfield Counties and New York City, across a range of needs, tastes and budgets.
Whether you're hosting a large, special occasion or sending a simple gesture of love, The Flower Bar is dedicated to achieving your satisfaction with grace and creativity. As the community's taste for fine flower arrangements evolved, so too has the modern esthetic we deliver with each stem we hand-select and each customer we are proud to serve.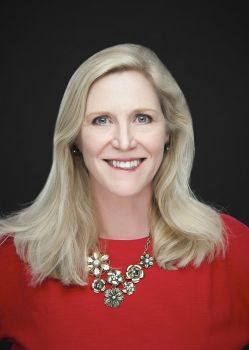 Local Roots Local Pride
Nancy White, a graduate of the prestigious New York Botanical Garden Floral Design Program, was raised in Larchmont. Her husband and business partner, John Feldtmose, is a decades-long resident as well.After studying studio art at Sweet Briar College, Nancy pursued the arts and advertising in New York City. Her career took her from Sotheby's and Modern Bride magazine to the creation of the award-winning magazine Showhouse and since 2011, to the fulfillment of her life-long dream to be a local business owner bringing service, color and joy to her community.
Nancy and John's ongoing devotion to their hometown is seen in their involvement in the Larchmont Historical Society, Larchmont Yacht Club and leadership positions at the Humane Society of Westchester. Nancy also currently serves as President of the Larchmont Chamber. Nancy cultivates interest in her craft through a robust mentoring program, helping to inspire the next generation of floral artists.
Nancy and her husband are passionate sailors as well, logging many spring, summer and fall off-hours on Long Island Sound racing sailboats.
Transform your day, your feelings, relationships, home, office or special event with our luxurious floral designs. We source our premium flowers from the best farms around the world and give them the conditioning and care to ensure their longevity. We guarantee your complete satisfaction and will refund and replace with no questions asked.
Additional Info
Roses, Lilies, Orchids, Succulents, Hydrangea
Images